Posts Tagged 'Religion'
Guest Post by Nemat Sadat
Shaheen is a 25-year gay Afghan man in Kabul, Afghanistan. On March 6, 2017, his family confronted him was about his sexuality after his cousin saw him being intimate with another adult male. Shaheen was promptly dragged back to his parents' house where his uncle, father, brother and cousin smashed his legs with a leather belt and other objects until he confessed being gay and committing a carnal sin.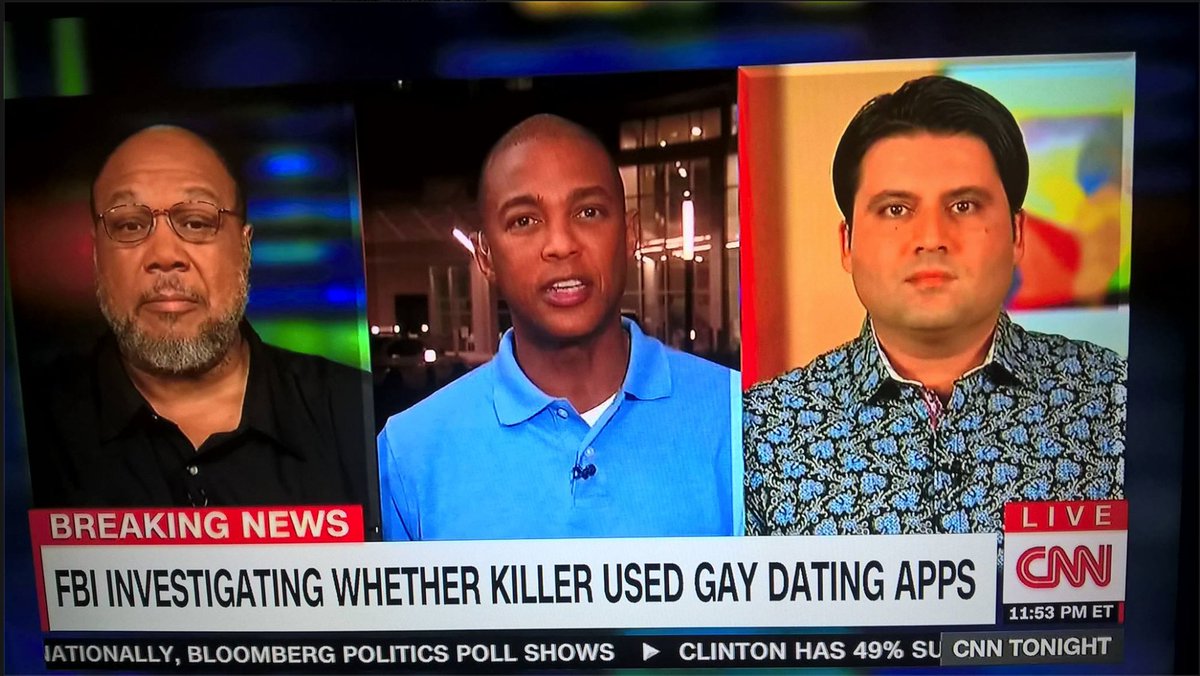 The next morning, Shaheen, still reeling from the previous night assaults, was blindfolded by his uncle, and along with his father and several unknown men, and was taken to a nearby deserted area where he was supposed to be stoned to death. After being thrown to the ground, in the middle of nowhere, Shaheen's uncle, showing no remorse, stated, "We must kill you so that we teach Afghan youth a lesson. Make sure they do not become filthy faggots like you."
Having lost all hope for mercy, Shaheen accepted the fact that he was going to die alone with no one in the world who would care or know what happened to him. In a last minute effort right before the first stone was thrown and surging with "do or die" adrenaline, he bit his uncle's hand and fled, sprinting hard for the next 30 minutes. After losing his executioners, he collapsed and hid and then wandered around aimlessly until finally finding his way out. 
He is currently still hiding inside Afghanistan with no friends or money to escape. I wired $125 US dollars to him as an emergency lifeline of support. We need to help him get a visa for Turkey, an airline ticket to Ankara, and support him for the first several months in the new country until he can recover from this trauma. A queer Afghan couple (a trans woman and gay man) have offered to pick Shaheen up from the airport, host him, and help him file for asylum at the local UN office.
Once he arrives safely to Turkey, he will make a video and share with you this harrowing experience (and hopefully his success story). Until then, he is forced to stay in a country that wishes his death. Shaheen's family has reported him missing and is actively searching for him.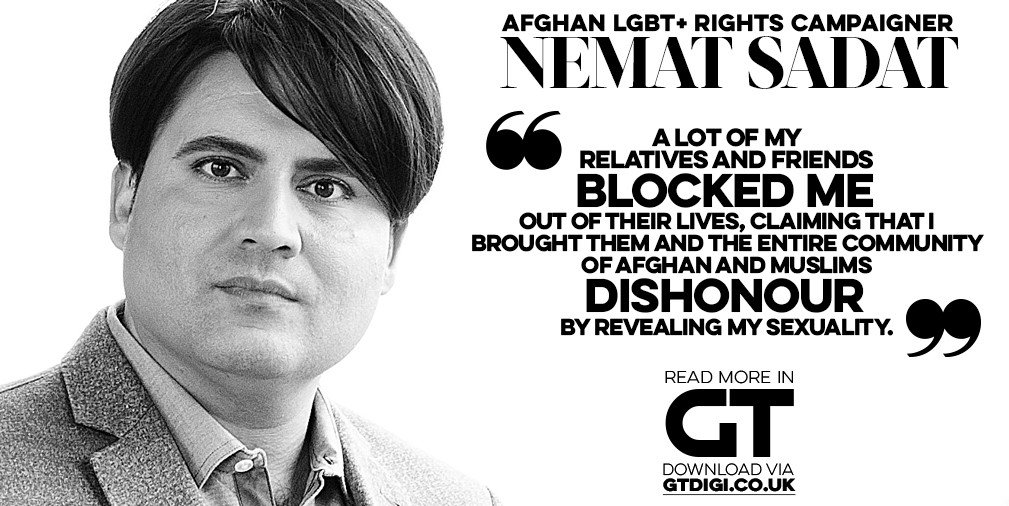 Shaheen's uncle wanted nothing more than to murder his nephew to restore their family's honor and set an example so no other LGBTQ Afghan will try to be free and live a meaningful life honoring their true nature.
I have known Shaheen for over a year. I know he is a kind and hard-working young man, who completed his studies in engineering and had big dreams for himself.
This past week as the money in his bank account dwindled, he wanted to kill himself or turn himself in to the authorities. After he contacted me on Facebook to share his story in weeping sobs and say goodbye, I convinced him to live and escape.
Let's rescue Shaheen to show, that despite his family trying to annihilate everything good inside him, that the decent and dignified people of this world stand in solidarity with him. Let's make sure that he escapes safely and that his courage becomes a source of inspiration for the millions of LGBTQ Afghans inside Afghanistan who are criminalized to death and trapped in perpetual turmoil.
As the first public figure to come out gay and campaign for LGBT rights in Afghanistan, I personally know the beneficiary and can vouch that he is gay and has gone through all the hardships that I have described. Shaheen and I have corresponded by Facebook, Instant Messenger, and Skype. I plan to wire the money raised to him via international wire/remittance to his bank account in Afghanistan. Since I am a US resident with a valid US social security number, I will go ahead and fundraise on behalf of the beneficiary. 
Shaheen's life matters. Please show your generosity and support. Thank you.
Donate here:  Rescue Shaheen
Nemat Sadat was a professor of political science at the American University of Afghanistan, where he came out as gay and became an LGBTI Rights activist. His story has been featured in the Guardian Magazine, BBC, El Mundo, Global Post, GT, Diplomat, Gay Times, Out, Voice of Israel, Voice of America Dari, and the Washington Post. He has appeared on segments of CNN, NBC News, TOLO News, and on Huff Post Live, and has worked at ABC News Nightline, CNN's Fareed Zakaria Show, and The UN Chronicle. He has graduate degrees from Harvard, Columbia, and Oxford.
Tonight's topic: Islam vs. Christianity – Which is Right?
A transcription of an Even Stevphen skit from the The Daily Show:
Imam Steve Carell:  Islam.
Reverend Stephen Colbert:  Christianity.
Carell:  Islaaaaam!!!! There is no God but Allah and Mohammed is his Prophet! Stephen?
Colbert:  Steve, this debate is about religion, let's discuss it rationally, now…think about it, if you were God would you manifest your divine glory to a shepherd in a cave in Saudi Arabia in the seventh century? Or as the son of a carpenter in a manger in Judea in the year zero? C'mon, use your mind.
Carell:  Stephen, what part of "there is no God but Allah and Mohammed is his Prophet" don't you understand? Look. Let's assume for the sake of argument that your God is the one true God. That would mean Allah is not the one true God. Which we know he is. Don't you see your logic eats itself!
Colbert:  First off, it's not my logic, Steve, it's God's logic as written in the Bible, every word of which is true. And we know every word is true because the Bible says that the Bible is true, and, if you remember from earlier in this sentence: every word of the Bible is true. Now, are you following me here, or are  you some kind of mindless zealot?
Carell:  You know, there is one way of settling this.
Colbert:  Crusade.
Carell:  Alright, there are two ways of settling this. The one that I was thinking of – a pray off. You pray to your…god. And I will pray to mine, and we will see which one of us gets smited.
Colbert:  Great, let's do it.
Carell: Is your God ready?
Colbert:  My God was born ready…er, not so much born as begot-not-made-one-being-with-the-father ready.
Both:  On your mark, get set…pray!
(Both pray. Revered Colbert drags his finger across his neck, "slitting" as he points to Imam Carell)
Colbert:  Done!
Carell:  No no n-n-n-no. I'm done, too, and I appear to be unsmoted.
Colbert:  For now, but let me tell you, when you die and go to hell you're going to wish you weren't dead.
Carell:  Hmm. Interesting. And I'm going to be doing that after I go to Paradise to join my bevy of spotless virgins for all eternity. You know, I just want to give them a heads up where I'm going for eternity.
Jon Stewart:  Guys, I'm sorry, I'm starting to think that this religion thing we're not going to settle in three minutes, so if you can just wrap it up and find some common ground…that would be great.
Carell:  Maybe the Jew's right.
Colbert: Yeah, maybe so, which is funny 'cause I normally don't care for Jews.
Carell:  We don't either.
Colbert:  Really?
Carell:  We seem to find them kind of…scheming.
Colbert:  We're very big on that too.
Carell:  Really!
Colbert:  Yes.
Carell:  We're not so different after all.
(Both laugh maniacally)
"The summer of 1985. I read the Bible, smoked pot, and discovered the tale of David…" (Read story here)
My short story, Defiling Bathsheba, is now at LITnIMAGE. Special thanks to Roland Goity for his editorial guidance.
And, for fans of The Pixies, as you read the story give a listen to the related song, Dead: 
"You crazy babe Bathsheba I want you…Uriah hit the crapper…" Frank Black