Archive for the 'Book Review' Category
"In the Netherlands, for beating to death a fellow human, you might receive eight years, I figured. It wasn't much. With a little good behavior, a little raking around the prison grounds, you could be out the gates within five." – Herman Koch, from The Dinner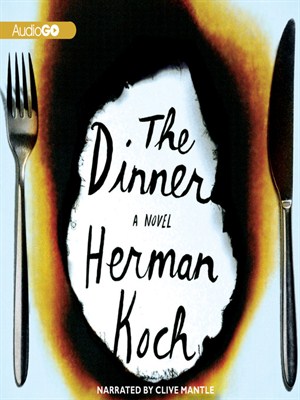 On November 21, 2011, in Rotterdam, Jason Halman killed his brother Greg. The tragedy of Greg Halman, a Seattle Mariner and one of a few Dutch nationals to play in the Major Leagues, parallels Dutch novelist Herman Koch's The Dinner. Both show how psychopathy and mental illness can flourish.
Eddy Halman, Patriarch and Perpetrator of Domestic Violence:  The Halman family trials, told by ESPN, detail violence, envy, and restrictive family ties. Papa Halman played professional baseball. He became derailed by alcoholism, a virulent temper, and a penchant for violence, especially towards his wife. One son, Greg Halman, had special talent. He eventually was signed by the Mariners and made his MLB debut in September of 2010. The other son, Jason, took after his father.
Trouble in Holland: Greg Halman showed promise, and in 2011 had 91 At Bats and hit .230 with two homers. His power, speed, and defensive prowess looked to help the Mariners in 2012. After the 2011 season ended he returned to Holland. There, his brother stabbed him to death in an argument over loud music. Jason Halman was released less than a year later  because he suffered from a "psychoses" that was "exacerbated by marijuana use." There's more, as the ESPN link shows, but what a gruesome legal and medical system that gives criminally inclined psychopaths treatment with the aim of freeing them.
The Dinner:  Herman Koch's The Dinner examines two brothers, Paul and Serge, and their wives, Claire and Babette. Serge is a prominent politician and Paul is an educator on leave. Paul and Claire have a son; Serge and Babette have a son, an adopted African son, and a daughter. The four adults dine at a very expensive restaurant in Amsterdam, where they will discuss the fact their three sons are complicit in the murder of a homeless person, fuzzy and ambiguous footage of their crime is caught on security camera. The African son did not commit the murder, but has evidence on his brother and cousin, and thus is  blackmailing them.
Psychopath Patriarch Number Two:  Paul has a past. He assaulted his brother, his superior at school, and received a "punishment" of paid administrative leave, counseling, and psychotropic drugs. Paul believes the elimination of "scum" improves society, and knows the Dutch penal system favors the criminal at expense of society and the victim. He almost obliquely coaches his son not to feel remorse or compassion. By dessert Claire also proves herself nuts. The finale's disturbing message:  Most sociopaths, despite their craziness, are sane enough to take advantage of the system.
US vs. Holland: This is tangential, but some people may ask, what about the US? In a previous post, A Mexican Foreign Worker vs. Lila Abu-Lughod, a Mexican criticized Algerian culture. In the comments section a friend, rather than engaging, noted that Mexico had similar problems. This is counter productive. When pointing out violence, sexism, racism, and other societal problems, groups tend to look at others rather than themselves. This is especially egregious when a member of one country or religion feels attacked. They misread an attack on misogyny or other injustice as an attack on them. A pan-humanitarian philosophy can avoid this. No matter how different cultures are, humans are humans. What's wrong in Holland is also wrong in the USA. Example:  Former Angel Lyman Bostock's Tragic Death, Ethan Couch, 'Affluenza' Teen Who Killed 4 In Crash, Given No Jail Time. and Judge lets Spoiled Teen Killer Off. And so?
Freeing sociopaths is bad, period:  Sending the rich and/or insane messages that you can kill with minimum impunity damages everyone in society.